Why complementary health?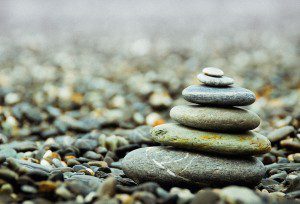 The opportunity for patients to benefit from a growing number of health care treatments is wonderful, and health care providers should take advantage of these different complementary therapies and treatments. It was not that long ago, for example, that acupuncture was considered a fringe modality outside of the mainstream in North America. Meanwhile people in China had been touting its benefits for centuries. Today, however, acupuncture is widely prescribed across the USA and is oftentimes covered under standard health insurance plans.
Similarly, modalities such as massage therapy can be highly beneficial in accelerating healing or promoting greater range of motion and freedom from pain in patients who have a muscular injury or a condition such as arthritis. Even something as simple as basic exercise – like walking, swimming, or yoga – may be an ideal therapy for all kinds of patients. Those who are recovering from a heart attack or stroke, for instance, may derive great help from simple physical movements that improve their circulation and balance. Those supplementary activities can also help you as a health care provider monitor their heart rate and blood pressure with accurate baselines and strategic benchmarks.
In Western medicine there is also less emphasis in med school, for instance, on diet – while there is a great deal of required study regarding pharmacology. All heath care professionals know, however, that diet – including the proper daily intake of essential vitamins and minerals – is a key to health and wellness. Without a good diet the immune system is weakened and without proper nutritional support healing is impeded and delayed. So one of the alternative modalities that every patient should be introduced to is helpful guidance and insight into diet and nutrition.
Common Complementary Health Modalities
energy medicine
body-based manipulations such as massage
mind-body modalities like biofeedback, meditation, and hypnosis
biologically-based treatments such as herbal remedies
integrated-based treatments that combine allopathic and complementary medicine such as functional medicine
The reality is that many patient seek complementary health treatments anyways so it is better that they can be open and honest with their physicians. To stay informed regarding all the different modalities and therapies available, you can refer to the National Center for Complementary and Alternative Medicine. That organization funds research into alternative medicines and follows developments.