Optimizing Your Doctor's Visit
If there's one consistent aspect of nearly everyone's healthcare regimen, it is the annual checkup. Doctors recommend taking the time at least once a year to stop by the office and read some old magazines while you wait for your twenty minutes with the doc. It isn't always fun, but it is important to stay in contact with a healthcare professional. So you might as well get the most out of the experience when that time rolls around. In the interest of your health, it is important that you optimize your doctor's visit so it works for you.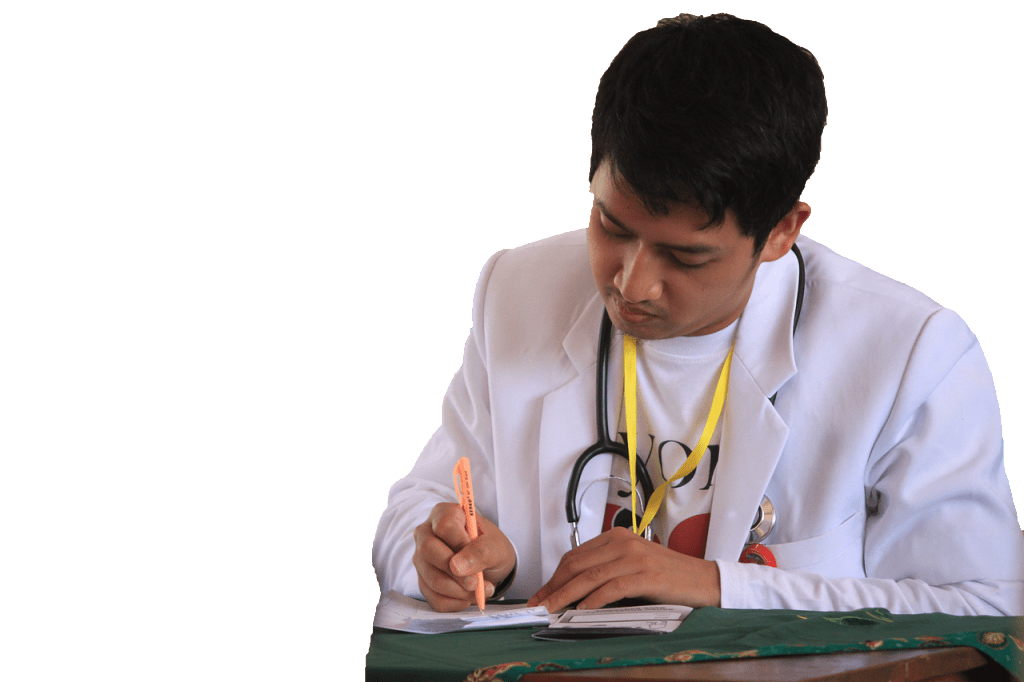 The average cost for a fifteen minute doctor's visit rounds out to around $100 (Fay, 2015). Insurance can help mitigate that expense, but still, it's essential that you get the most bang for your buck. And since most doctors see dozens of patients a day, the responsibility often falls on you to make sure you're getting the kind of attention you need.
The first item on your checklist when preparing for a doctor's visit is to make sure they take your insurance. This can usually be handled with a quick look at the doctor's website, which should give an extensive list of providers they have in their network. A phone call to the office can also accomplish this. But make sure to double or triple check at the front desk before you go into your appointment, miscommunications do happen and you don't want to be overcharged.
Another good thing to do when going in to see the doctor is to get an idea beforehand about what you want to discuss. Joint pain, sleep issues, a strange rash, this is your chance to talk about what's ailing you. You're here already, you might as well talk about some issue, even if it's minor.
Building on that, doctor's visits can also be useful for addressing issues that may appear down the line. Familiarize yourself with your family's medical history and be ready to talk about ailments you might be at risk for. You can bring old test results and medical records if you wish, but for a casual, non-emergency doctor visit, a flash card with the relevant info on it should suffice. Your doctor can tell you about some lifestyle choices you should consider making to avoid these issues, such as eating less sugar if you could develop diabetes, or exercising safely if you're at risk of heart disease.
If you are experiencing symptoms of some illness or another, it's important to be able to describe them effectively (CFAH.org, 2013).
Be specific
Tell your doctor where the problem is, and describe it thoroughly ("shooting pain behind my eyes" is better than "my head hurts"). It's also important to describe how these symptoms affect your day-to-day life to see how serious the issue may be. Are you discussing a mild annoyance or a debilitating problem that prevents you from functioning? Your doctor needs to know.
Ask Questions
As you're leaving your appointment, make sure you ask any questions you might still have. Check to see if the doctor wants a follow-up appointment, and if you've received any prescriptions, make sure you know the best methods of taking your medicine safely. Double check about how to best reach your doctor in case of an emergency. And lastly, thank them for their kind attention.
A little kindness goes a long way
Being a doctor is a tough job. They're often overworked and underpaid. A little kindness goes a long way towards alleviating that burden, and it can help build a trusting relationship between you and your physician. This person's got your health in their hands. Treat them nicely.
References
Fay, B. (2015). Debt.org. Retrieved on 7/14/2015 from http://www.debt.org/medical/doctor-visit-costs/
Talking About Your Symptoms. (2013). Center for Advancing Health. Retrieved on 7/24/2015 from http://www.cfah.org/prepared-patient/communicate-with-your-doctors/talking-about-your-symptoms